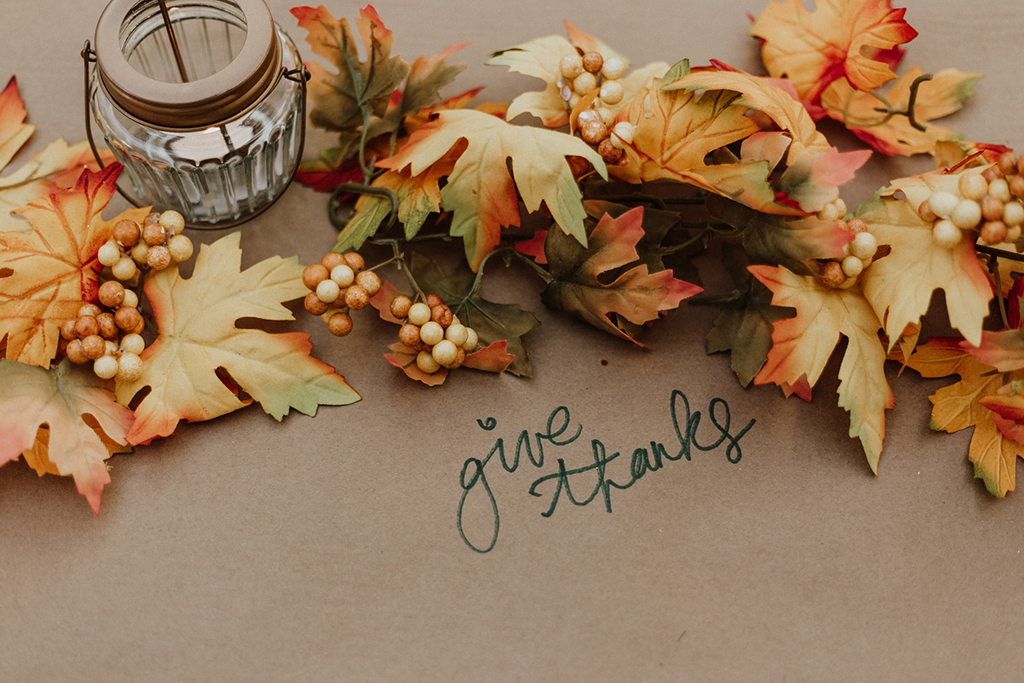 The Blessing of Thanks!
Let's focus on Giving Thanks during this time of unprecedented challenges. Whether you say, text, or write it, giving thanks is one of the most powerful ways you can show kindness. It just takes two magic words: Thank You. It's pretty simple but can slip away, day after day. Days turn into weeks, weeks into months. But really, it's never too late to say Thanks!
I have made it my heartfelt purpose to give thanks for every gesture that comes my way as I believe showing genuine kindness and appreciation always matters. So thank you for saying thank you…
Here's some ideas on how you can extend your thanks:
Get together and write thank you cards to service members, veterans, first responders or even mail delivery people. Show appreciation to those who make our lives so much safer and better.
Spend at least one whole day saying thanks to anyone you encounter, especially the person you can count on to be there for you, day after day.
Reach out to someone that you haven't seen or heard from in a long time. Share your thanks to them with a little added flair – they will love it and you know they deserve it!
Give thanks to members in your Optimist Club for their resilience, their perseverance during this unusual year. Encourage them to hang on, stay tight with the club and plan to prepare for brighter days when their club can actively serve children once again.
I give thanks for each and every Optimist in the Michigan District – your friendship, work ethic and vision helps clubs and the District succeed. Clubs are still working hard to Get Ready – to launch new projects and support for youth as soon as it is safe to do so. I also give thanks for all who attended the MI District 1st Quarter virtual meeting and to the outstanding presenters who did a great job during their breakout sessions. Well Done !
Enjoy this time of Thanksgiving with family and friends, while practicing social distancing – keeping everyone healthy and strong. We will be together again soon and I do look forward to that day!
Always the Optimist,
Debra J. Berry, Governor 2020/21
Optimist International – Michigan District