The Berry/Kauffold Scholarship is designed to help students further their music education. The purpose of our scholarship is to provide monetary incentives to musically talented high school students. The money can be used to purchase/lease new or upgraded instrument, to offset expenses for band camp or for private instrumental instruction, from a qualified teacher or program. The award of scholarship support is based upon completion of the application and the recommendation forms and a two to five minute video/audio file. Through this program. we will be awarding $2000 to deserving high school students in Michigan.
Our goals are to encourage long-term involvement in the performance and music, to make students aware of the opportunity to continue performance with a community music experience and to pursuing music education after high school.
Scholarship applicants must currently be in the ninth (9th) through eleventh (11th) grade and must be current members of their high school instrumental or orchestral program. Please find the guidelines, application for and all reference recommendation sheets necessary for completing the application.
Application and Reference Forms are due by April 1, 2023. Applicants with complete applications will be contacted with regard of scholarship status.
If you have any questions, please contact: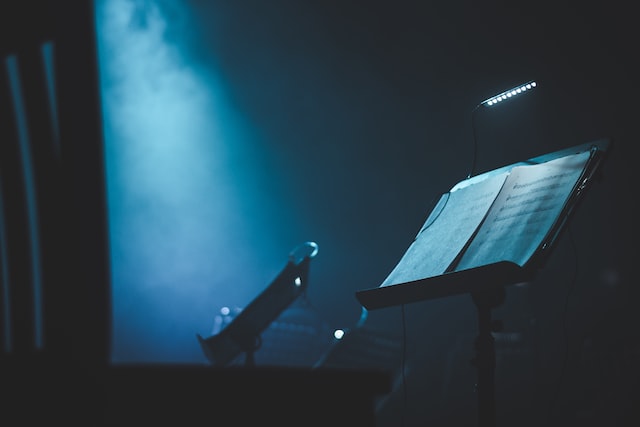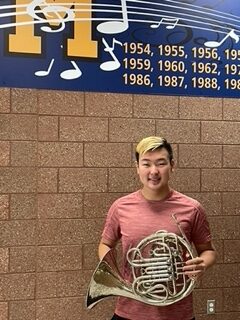 Vincent Wang
Manistee High School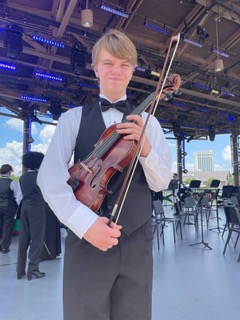 Garrett Brockman
North Farmington High School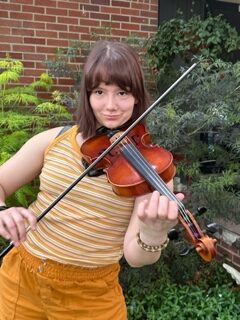 Lillian Erickson
North Farmington High School
The Berry & Kauffold Music Scholarship was designed to help students continue their musical pursuit in High School and ideally beyond.  The scholarship is open to ninth through eleventh grade students in good standing with their High Schools Instrumental Music Department.  The award is to be used by the student(s) for summer camp, private lessons or the purchase of an instrument or to purchase an upgraded instrument.
Information was promoted through Michigan District emails and website.  Instrumental music teachers were contacted by email. We hoped Optimists would forward the information to their local teachers.  Being the first year of this scholarship we expected a low response.  I'm not sure how many local teachers were contacted.
This year we had three students complete all the necessary requirements; an application, a teacher's recommendation, and a video/audio performance to demonstrate their skill level.
The students are from North Farmington High School, Manistee High School and Farmington High School.  
The winners are: Vincent Wang, horn, from Manistee HS, winning $1000., Garrett Brockman, viola, from North Farmington HS, winning $800. and Lillian Erickson, violinist winning $200.
Hopefully, this scholarship will grow in participants as the years go on.
Sincerely,
Debra Berry
Michelle Kauffold 
Michelle Kauffold
Scholarship Committee